Tuta Absoluta Reports
Tuta absoluta and the risk to farmers in Sothern Africa
Submitted by
Agripest
on 18th Jul 2015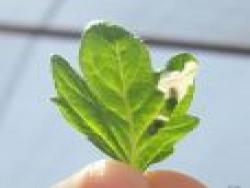 Up until recently, the risk of Tuta absoluta to sub Saharan Africa seemed to be remote. However, the establishment of the pest in Kenya and Tanzania and the unconfirmed reports from Mozambique emphasises the fact that Tuta absoluta is present and advancing pest endangering both investment farmers as well as subsistence farmers. An immediate action is urgently required.
Tomato is a key staple food for many subsistence farmers, the devastation of this food source will have a serious nutritional consequences for entire communities. The risk to Potato production is as grave. The fact that education is low and support network is scares makes it so much more difficult to coordinate any meaningful management strategy
Subsistence farmer in Mozambique, Malawi, Zimbabwe, Zambia, Botswana as well as South Africa are at grave risk.
In a recent presentation during the South African Entomological society congress (http://www.essa-zssa2015.co.za/) Dr Shakir Al-Zaidi from Russell IPM emphasised the importance of early detection and information dissemination using mobile telephones available to farmers to help them cope with the problem.
Arbitrary application of synthetic pesticide proved to exacerbate the problem by causing early resistance development. In many countries, over use of pesticide as well as using banned pesticides is well reported. Their impact on the health of the consumer is not determined.
It was also highlighted the importance of a Sustainable and affordable biological solutions to empower the farmers against this devastating pest.
Russell IPM has developed such program and it has been launched in Tanzania in 2015 with a promising success.
For more information
18/7/2015